Soul Strategy Virtual Vision Course
"Vision without action is merely a dream. Action without vision just passes the time. Vision with action can change the world."  Joel Barker
A Three-Part Virtual Training Course to help you set goals, create new habits, choose what to do so you can let go of the rest.
Presented by Co-Active Leader Kat Knecht, PCC, CPCC
Every week, there will be a virtual training to move you from vision to reality. These will include instructions, exercises, and email accountability.
You can also receive personal attention and support from Kat on our weekly Mastermind Calls as well as private chats with Curtis as needed. This course is free of charge and only available to members. 
Register here for the course so that you will have access to the course pages, videos, emails and materials. 
Registration for the Course is for Members Only
Members Register Now
Learn How You Can Become A Member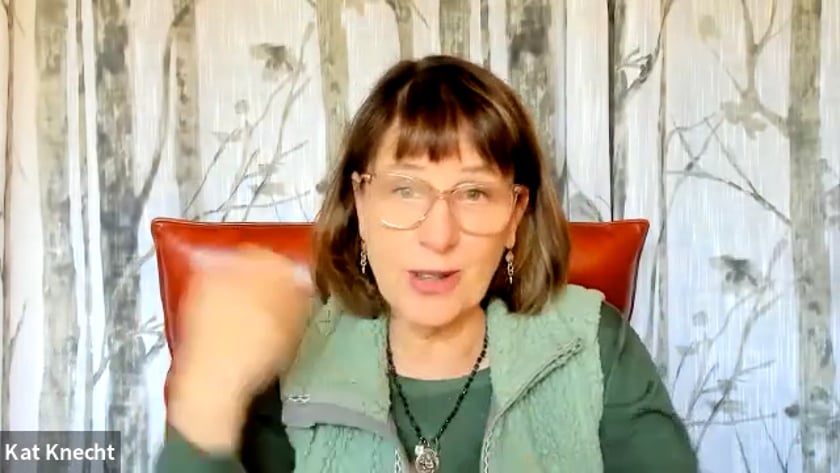 What You Will Experience in this Course.
The Magic of Turning Your Vision into Action!
During the course, you will take your vision for 2022 and move it into action with goals, habits, beliefs, and scheduling that will make it happen. 
When you take part in the Soul Strategy Vision Course …
You will focus on stepping into your vision with the support of a community of kindred spirits and the invaluable aspect of accountability.
You will choose Goals, Results & Destination Points that resonate with your values.
You will decide what is most important to focus on this year and what can wait.
You will uncover limiting beliefs and choose new empowering beliefs and habits to support your vision coming true.
You will put all of this on your calendar – choosing just enough activity to keep you moving yet spacious with time.
You will have both being and doing activities so you can consistently take inspired action all year long without burning out or giving up.
You will receive a special invitation to join our Mastermind Group Coaching Program so that you will continue to have that invaluable community accountability to support you.
In just 3 weeks' time …
You will have a comprehensive action plan that is aligned with your visions and values – a plan that is true to who you are and what you want to achieve.
You will see your Goals, Beliefs and Habits all marked out as milestones you can track throughout the year.
You will know just the right steps that give you confidence you are on the right path.
"Kat taught me marketing strategies and helped me hone my niche as a veterinary coach, and within six months I had launched a website that I love and learned valuable tools for getting my coaching business off to a good start."  
Karen Lovelace, The DVM Coach
"I knew where I wanted to be but didn't know how to get there. Kat provided me with clear and transformative steps to create a clear coaching program. I am now confident in my ability to create a business out of my passion for coaching and in my ability to really make a change in my clients' lives."
Denee Reeves, The Wealth Coach
Your Soul is urging you to make your vision a reality this year!
In just 3 weeks' time, the Soul Strategy Vision Course will help you create an action plan to make your vision a reality … a plan that feels true to who you are and what you want to achieve. 
Imagine waking up on Monday mornings with a wonderful feeling of relaxation that comes from your awareness of the small steps you can consistently take and the confidence of knowing you are on the right path.