Schedule a Call with Kat to Learn All About This New Offering
The Art & Science of Group Coaching is now being offered as a six-month Private Coaching Package. This is a new offering that uses the curriculum described below in private sessions with Kat over a six month time period. 
Schedule your call with Kat to learn all about it! 
Finally you can increase your credibility and have consistent income in your business.
In 6 months, the Art & Science of Group Coaching will teach you how to create a program that will earn at least $2500 in a way that is empowering and soul-satisfying for you. 
This program is for those who want to expand their coaching business by adding a new stream of income working with groups. 
The Art & Science of Group Coaching
Has your coaching business failed to deliver on the dream….?
Many coaches struggle to make a good income with one on one clients and don't even know where to begin with adding group coaching to their services.
Do you know when you want to build your life coaching business and increase your income, but you don't know what to do? There are so many options and you don't want to waste your time and money.
Are you a woman who longs to work with groups but don't feel confident in getting started… or have any idea about how to create a marketable offering?
...and empowering your clients but, ironically, you have lost your own power in the process. You are focused on earning money, your clients issues and managing your business details but are neglecting the unique impact and transformation you are here to deliver.
You feel like you've sold out on your dream.
You have had success as a coach but your business income feels a little bipolar. Manic one week and depressed the next.
Do you feel like it is too late (or too early) to add group coaching into your coaching business. You should have done it years ago! You are too green to take the leap. You think you are not ready or capable or you just don't want to make the effort to try one more thing!
I started my coaching business with a bang that soon fizzled!
I started my life coaching business with a passion to change the world! My vision was to empower women in their work and personal lives in a way that allowed their full self-expression and feminine strengths to be utilized.
I loved this work and knew enough about business to make a living as a life and relationship coach for many years. Though I was successful enough I hit an income ceiling after a few years.
That was when I began working as a leader for the Coaches Training Institute in their business development program. I immersed myself in learning specifically about the coaching business. I later began leading their Certification Program, a job I enjoy to this day.
I loved working with my clients and the coaches I was training. I was inspired to keep learning about the coaching business and to create programs to help entrepreneurs with their business.
And then, once again, I hit an income ceiling (ouch!) and this time it was accompanied by a fulfillment ceiling (double ouch!!). I was doing good work and business was good enough... but I was exhausted and not able to consistently attract the women entrepreneurs I most wanted to work with.
Then, a financial crisis hit us and I could no longer ignore what was keeping me from the next level of success. I needed to increase my income or close my business.
The Solution Was Staring Me In The Face
While searching for the thing that would smash thru my ceilings, I noticed a funny thing. There was a real difference between how I felt after leading a certification class for CTI students than after a day of individual sessions with my coaching clients. The groups seemed to enliven me while the individual sessions, one after another, were draining.
Don't get me wrong, I LOVED my clients and gave my heart and soul to the work with them. It was the format of individual sessions ONLY that took its toll. So I thought about this.
Maybe introducing group coaching into my business would go a long way to cracking thru both ceilings. So I did it. I created a time-limited program for my niche market, named it The Art & Science of Romance and was surprised and gratified by the demand.
I added an ongoing group coaching offer for the graduates of the program, which I called Women's Alchemy Circles… and was off to the races!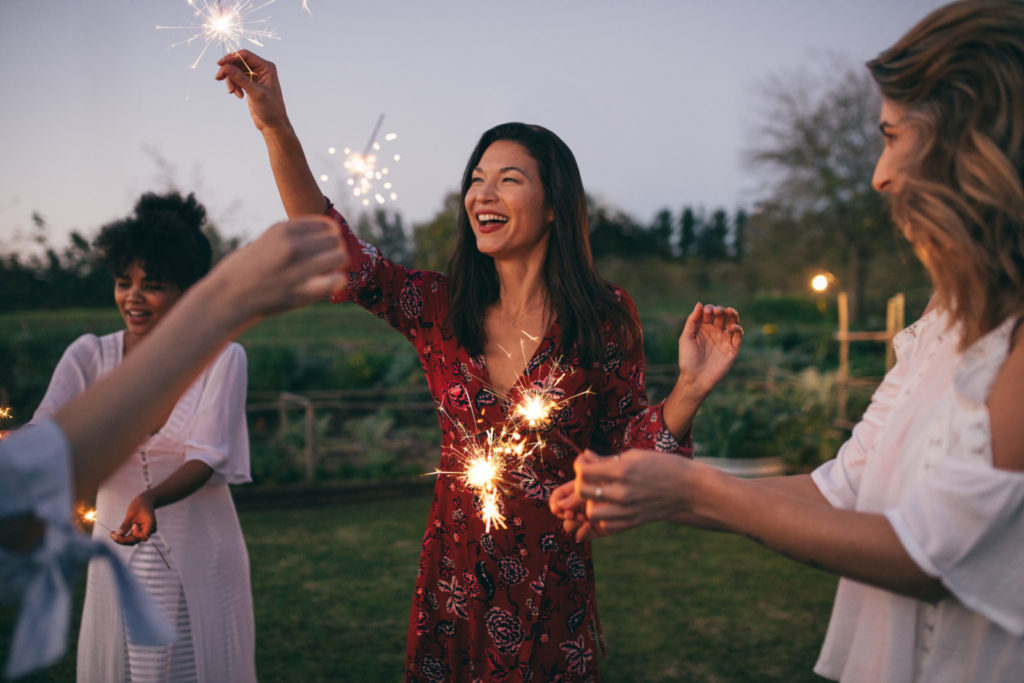 These two group coaching offerings not only saved my life coaching business but brought new life to my passion as a coach. I now had the opportunity to grow as a leader and expand my business in the way I had always dreamed.
Within a year, I had doubled my client base and within 3 years, my husband was able quit his job and join me in our business. To expand my joy and impact in the world, I followed my deepest dream and became an ordained interfaith minister in 2016.
Now I have brought it all together. My leadership skills, coaching expertise, experience in business and spiritual wisdom In a program to help women life coaches succeed in a business that fulfils their soul's purpose.
How would you like to feel Empowered in your leadership?
To have consistent income that aligns with your soul's purpose, brings consistent income and grows your coaching business?
Imagine yourself leading a group of kindred spirits who are hungry for your message…
the exact message that will transform their lives with your guidance. You are known for delivering a powerful message that is distinctly yours, that comes from your own feminine wisdom and fully utilizes the gifts you were meant to share with others.
What People Say About Kat
Many coaching programs want you to do it "their way" and so women fear losing themselves or selling out on what brings them joy for the sake of success.
Working with Kat, I have been able to focus on what is important and weed out the extraneous "shoulds'. In our group work, I have been able to feel my inner strength and power to achieve my best life... personally and in my business.
Kat has a way of bringing ideas, thoughts, deeply rooted dreams and desires to light in a subtle, yet profound way. I have been able to unearth the whisperings of my true and most authentic self, with a joy that brings so much inspiration.         - Merreley Donohue
It's important to find a program with a leader who comes from the heart and is also smart in the ways of the marketplace. Having a sense of humor and brining delight and joy are a must!
Being in this program has been very powerful, especially the clarity that comes. I've had a very abundant year and I know that it's due to Kat's guidance and support.    - Jodi Bogart
The Art & Science
of Group Coaching
to grow your business, create a steady income and give you the opportunity to lead your tribe
Your mission, should you choose to accept it, is to create your first group coaching program in 6 months or less and earn at least $2500 from it... so that you can take your coaching business and your leadership to the next level and make the income you desire.
At the end of this course you will have a complete group coaching program ready to offer to the public with confidence.
I will walk you through all the steps necessary to building it and teach you the shortcuts of what to do and what not to do when you lead it.
Imagine what it will feel like to have a attractive business offering that makes you proud of the work you do.
You will learn the two most profitable types of group coaching.
We will look at your business and what type will be best for your business and for your unique leadership style.
Once you choose the type of group that will benefit you and your business your passion will soar.
You'll learn to identify your niche in the marketplace and the moment in your ideal client's life that your offer is most needed.
You will be able to speak to the specific problem and how they can solve it by participating in your group coaching program.
Explore the exact circumstances that will trigger your ideal client to reach in their pocket and pay to have that problem solved.
Choose the topic you most want to teach and one that will best contribute to the transformation of your ideal client.
Position your marketing message on the clearest and shortest path to reach your ideal client and fill your group.
Discover the best structure for process-based groups
Learn the 5 steps of content creation for curriculum-based groups
Structure your group so that your content delivers on your promise
DO
Make Right, Reaffirm, Redirect
Create an interactive group
Facilitate experiential elements
Improvise on the spot to increase engagement
Bring your authentic personality into play
DON'T
Run out of time or material
Allow participants to go on and on or to hijack the topic
Allow your own fears to get in your way
Pummel your group with information
You will determine your group coaching price, time frame and options of added services and special offers that are attractive to your target audience. You will set a date within a month (!!!) on which you'll offer this to the marketplace!
Craft your Group Coaching Offer
Finally, you will craft a message that promotes your offer in an email or on your website. This statement will integrate the work you have done in this class into one compelling marketing statement!
What this program is NOT
Learning how to fill a big workshop with 100s of people
A GREAT BIG program that will take a huge amount of work
Requires that you have a big list or thousands of followers
You will be exhausted
What this program IS
You will learn one way to position your business in the marketplace
You will craft a one-to-few offering
Learn what Works in person or online
Learn how to facilitate a group confidently
Have a program ready to go by the end of the program
You will have fun
Bonuses
Get Started Private Coaching Session with Kat (Value $247)
Three "Get It Done" Private Coaching Sessions with Kat (Value $591)
Now Is The Time For You To Act!
Today you can step into your power as a woman leader.
There's a voice you might hear whispering in your ear...
This is a voice that's not usually wise, nor does it often work in your best interest.
That voice may be giving you a string of reasons why you shouldn't take action now. It's risky, costs too much, will take too much time and it probably won't work anyway.
Have you noticed how this voice always has excuses and reasons to delay?
But your dreams deserve more than that.
And if you know that... deep in your soul... then you know you really only have two choices:
You can continue to push your dreams to the back burner and follow the voice that wants to stifle your unique inner power and leadership qualities. Your unique voice  that is begging to be heard… thinking it'll happen next month… next year… sometime… later.

Or, you can join the Art & Science of Group Coaching and know that, within 6 months, you WILL have your Group Coaching offer out in the world...  with the confidence and knowledge that it's the RIGHT THING for you.
So... are you ready to step into your leadership and get all the support and guidance you need to create and market your group coaching offer?
There are people in the world who are waiting for you to take action now.
To Your Success,
Call Us to Learn about the Great Pricing for the Private Session Package